STEPS FOR HOPE Walk

THANK YOU!
Thank you to all who supported and took their own STEPS FOR HOPE!

We appreciate the generosity of our 42 sponsors, numerous in-kind partners, and more than 500 participants who joined us to celebrate those in our community impacted by cancer. Together we raised almost $180,000 to support our mission and the individuals and families that come here in search of HOPE and support.

As a supporter of Cancer Support Community of Greater St. Louis, you've ensured we can continue to provide HOPE along with emotional support, educational resources, social connections and a place of understanding.

Thank you for being a part of OUR community!
---
Congratulations to our inaugural Peggy Nelson Esperanza Award recipient: long-time CSCSTL board member and supporter; Ann Plunkett!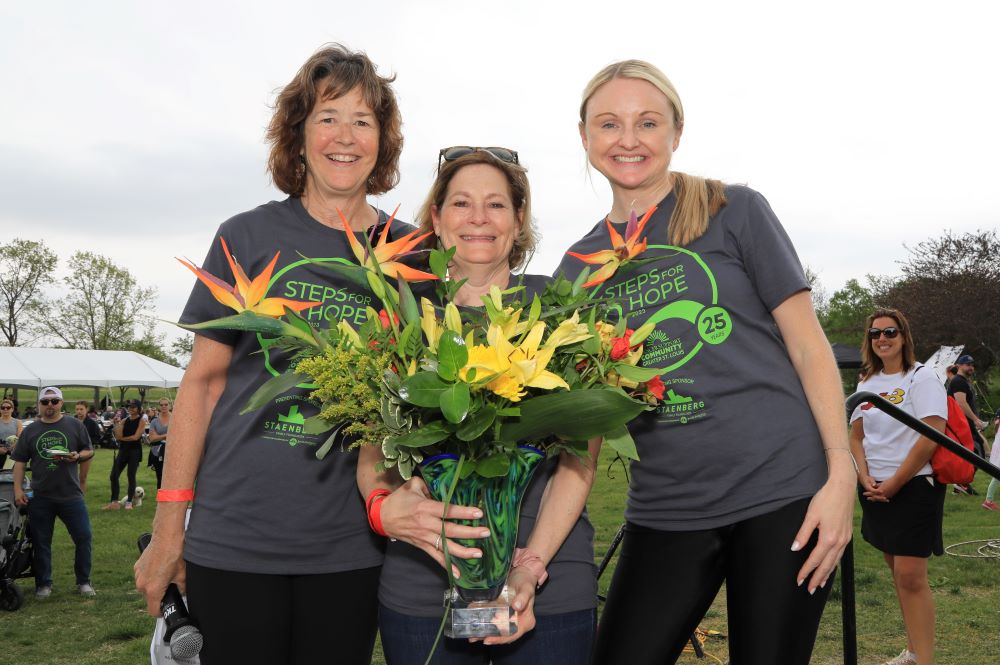 Peggy Scott, Ann Plunkett, Jennie Guest
---
---
Let Us Know How We Did!
If you joined us on Saturday at Steps for Hope, please take a moment to complete our short survey.

We welcome your feedback!

---
You can still support Steps for Hope:
---
Frequently Asked Questions:

---